As a pet care provider offering primarily overnight pet sitting/house sitting services to business and vacation travelers, as well as one of many pet industry insiders attending cross-country professional conferences at least once a year, the one common denominator we all have is the frequent travel prepping. Stuffing suitcases and backpacks isn't something most people look forward to with a bushy, wagging tail (as it's a pain in the tail!), but here are some ways to make it easier, faster, and not to mention cheaper! Maximize what you bring along while minimizing weight and space at the same time.
Less is MORE!
Hoarding while boarding is obviously a no-no when it comes to air travel. Avoid paying for checked bags and opt for carry-ons. Your belongings are also within your reach at all times, minimizing or eliminating the chances of getting them lost or stolen.
Choose backpacks and bags with many compartments.
Minaal and Tortuga are some of the top choices of frequent travelers. At $299 and $199, respectively, they may sound pricey, but one backpack is all you'll ever need. Many seasoned globetrotters conveniently travel by using one backpack for several weeks or even months at a time. Minaal is a better fit for taller persons, especially men, while Tortuga is recommended for women, particularly petites, although for a lower price, the Kelty Redwing 40 is a much better fit, owning one myself.
A review at The Savvy Backpacker features the above brands and many others. It also covers packing cubes, which are great additions to make more space. You can also use packing cubes to store your electronics—chargers, cords, etc.
If you must get an extra suitcase or a duffel bag, discount stores such as Ross and Marshalls carry brand-name items at half (or more) off the retail price. You can also find packing cubes there.
A drawstring bag with a small, flat purse work well for a day pack, a great alternative to a fanny pack, that can easily fit into your main backpack.
Get compression bags for your clothes.
You should have at least the Ziploc® Space Bag® To Go travel pack (two suitcase sizes and two carry-on sizes). Another option is the Dual Use for both travel and general storage. As the name implies, Dual Use means that you can either use a vacuum cleaner or roll up the bags to flatten them. Some discount stores carry these bags at a fraction of Target or Wal-Mart prices. By far, eBay has the most compression bag selections at the lowest prices.
Learn new folding and packing tricks!
Cram your tops, bottoms, dresses, and skirts into a suitcase sans wrinkles (mostly for gals):
A video "bootcamp" on ranger rolls (mostly for guys):
Get all of your essentials in just one backpack (dude-oriented but also female-friendly):
Extra pro tip #1 for the ladies: Her Packing List is a sassy, hip guide to minimalism, including light packing tips for different weather conditions and cultural considerations. This packing list is also an excellent one, including the suggestion of bringing along a bottle of Dr. Bronner's castile soap. It's dubbed the Swiss Army knife of all cleaners for a reason!
Pro tip #2: Bring a few colorful, coordinating pieces of light clothing such as leggings, jeggings, nylons, shirts, tank tops, and skirts that you can mix and match, and of course, convertible/multifunctional clothing such as the Versalette, which I've started carrying for my itineraries.
Also consider versatile roll-up cargo pants for both men and women. Some brands convert from full-length to shorts, and others adjust to three styles: full-length, Bermuda, and Capri. They can be found at REI, Zappos, and many outdoor and fitness stores. Surprisingly, convertible scrub cargo pants work just as well.
Pro tip #3: Barring very cold weather, pack each pair of Crocs and TOMS. They're both light for your backpack and your feet. TOMS are suitable for both casual and dressy occasions.
Pack a microfiber travel towel.
This is a good list of several microfiber towel brands on the higher end of the price range, but you can certainly get by with bargain items at eBay. This particular thin yet large, absorbent, quick-drying towel plus a carrying case cost only $8. They fit into a toiletry bag or any pocket in a backpack or suitcase.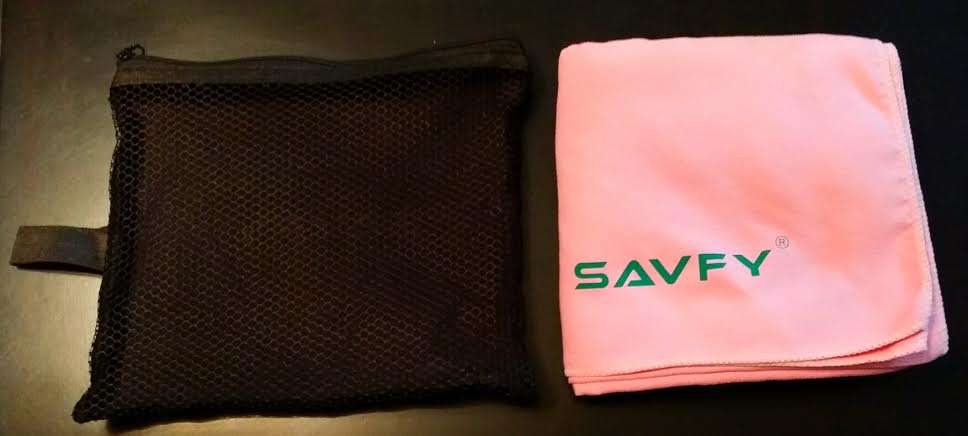 Travel containers, bags, and concentrated personal products: your toiletry BFFs!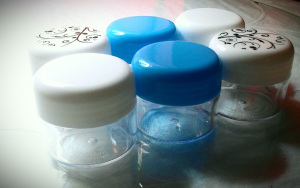 Target carries travel containers for personal products for only about $2 per three-pack bag. Contact lens cases are also excellent for compact storage.
Considering air travel restrictions for luggage size/weight and personal care items, especially of the liquid varieties, these containers are fantastic because they save a whole lot of space (nine containers fit into a Ziploc quart bag!) as opposed to travel plastic bottles. An exception would be a travel-size plastic spray bottle for hairspray if you regularly use it. If you were to carry a spray bottle and put it into a quart bag, then you'd have to fit in six of those containers mentioned earlier.
The best products to fit into those containers are the concentrated ones—better yet, in powder and cream forms. A little bit goes a long way. Some that I highly recommend are from the Melaleuca line: Renew or Body Satin lotion and body wash, Sei Bella cosmetics and hair care, Affinia hair care, Alloy personal care for men, Tooth Polish toothpaste, Breath-Away Mouth Rinse, Clear Defense hand sanitizer, Revive fabric freshener/wrinkle remover, Sol-U-Mel (multipurpose stain remover and deodorizer, bug repellent, etc.), and T36-C5® tea tree oil for first-aid purposes. Check out my more detailed post on Melaleuca here.
You should also consider the deodorant cream Lavilin, which I've also reviewed on my other cybercorner of the world.
Remember to take along ShaveMate Diva for the ladies and ShaveMate Titan for the gents. These are all-in-one shavers for just $10 for a set of three, available at Wal-Mart and Target. Shaving cream is built in the handle.
To minimize packing even further, get personal care products in powder and bar forms: natural all-in-one shampoo, body soap, and shaving soap by Chagrin Valley or J. R. Liggett and all-purpose Pure Soap Flakes that can also be used for laundry, showering, and shampooing. The Dirt is toothbrushing powder that comes in very handy.
Fit those containers and more items into a trifold hanging toiletry bag. Check out the Victoria Green collection, also available in some brick-and-mortar discount stores.
Packing cubes also work well for toiletries.
Stay well while you're away!
Food/snacks
We all know how travel can wreak havoc on health and eating habits, especially if you're on weight loss or weight maintenance mode or if you want to feel physically well in general during long transits. Skip expensive junk food or fast food and opt for more wholesome fares. Some of my all-time favorites are part of the Isagenix nutritional system: regular and vegan IsaLean shakes (also available in sachets) or IsaLean protein bars for either meal replacements or snacks), SlimCake oatmeal fiber cookies, IsaDelight dark chocolate and milk chocolate squares, Replenish (energy drink substitute for sugary soft drink or juice, available in canisters and sticks), and Ionix Supreme (available in liquid and portable powder forms) for extra energy boost and stress management. Since they're jam-packed with organic nutrients, they'll keep you full for hours while keeping your immunity and fat burning in tip-top shape.
And, of course, remember the good ol' perennial faves: mixed nuts! They're packed with good fats and protein for satiety. Just make sure to steer clear from those with added sugar (especially corn syrup) and synthetic chemicals—artificial sweeteners, artificial flavors, fillers, additives, and preservatives. Raw, unsalted almonds are the way to go. They're sweeter and more flavorful than the roasted, salted ones.
On-the-go remedies
You can easily pick up unwanted souvenirs a.k.a. bugs or injure yourself while traveling, so protect yourself with pocket-size homeopathic kits. Check out the Travel Kit, the Emergency Kit, as well as the Winter Survival Kit and Asthma & Allergy Kit, depending on your situation or condition.
At the time of publishing this blog post, the Canadian dollar is at its weakest point, giving the US dollar more buying power. So now is the best time to snap up the goodies!
Other highly portable and versatile options are LifeWave patches.
The bottom line
There you have 'em, folks! Bon voyage!
And while you're away, you'd know better to get your domestic affairs taken care of. Feel free to contact me to get things squared away—right away!
Please follow and Like An Artful Dogger: