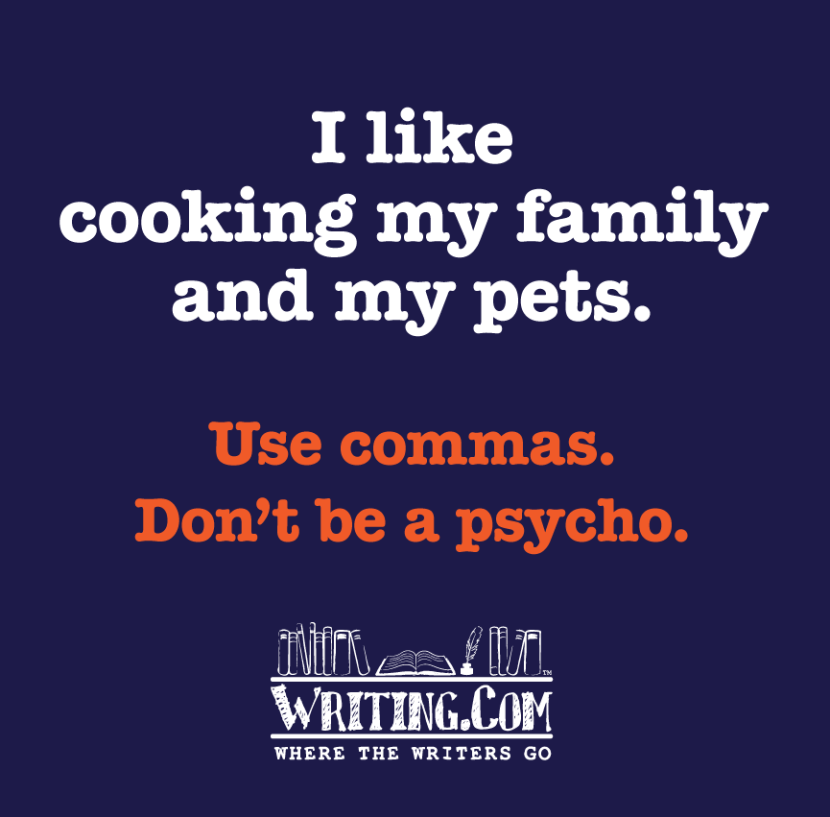 There's been so much ongoing debate on what constitutes professionalism in the pet care industry. Is it much ado about nothing—nothing more than having certain pieces of paper to prove that you're legit?
In the words of Grumpy Cat: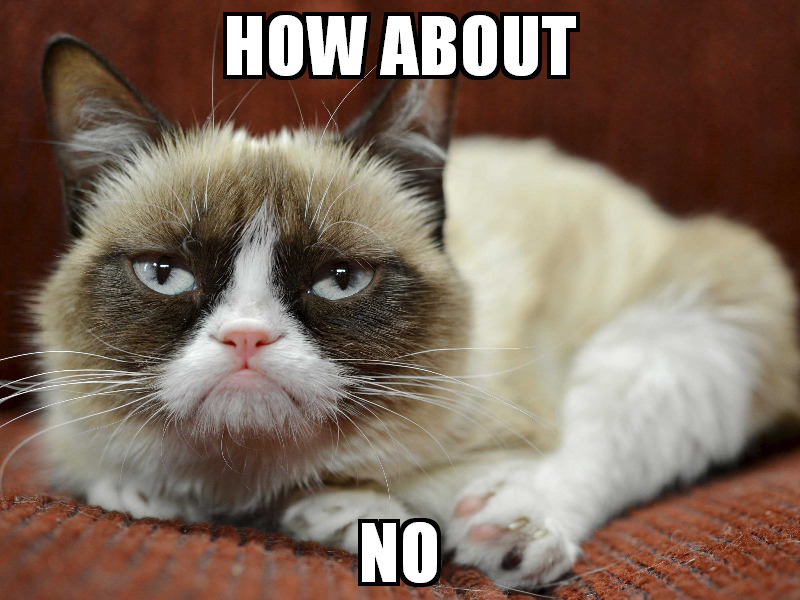 A much better (and often unfortunately overlooked) way to showcase our professionalism is having an excellent command of a particular language—English in our case.
This is yet another component in the theme of projecting a professional online image and presentation in the pet industry.
Great communication helps us establish and maintain rapport with prospective and current clients. It's how we easily distinguish ourselves from the kid-next-door types who can probably only do textspeak!
A few years ago, I came across a Sittercity profile that went something like this (name concealed to protect the innocent):
Hi. Im [insert female name]. Im white. Im blonde with blue eyes. Im nice. I love animals so much and id love to take care of urs!
That's a rather goofy example compared to this major media epic fail, but would you want to hire someone like her? Probably not.
You'd think that nobody would hire in this economy, but I often hear many owners of pet sitting companies bemoaning a bevy of unqualified job applicants, typically millennials, and their less-than-stellar basic knowledge of language arts. They have trouble reading and following simple instructions and writing down information properly on application forms. (Perhaps the only highlight of their curriculum vitae is the School of Autocorrect!)
In our line of work, having excellent communication skills makes you appear especially mature, educated, and responsible—qualities that pet parents and homeowners look for.
Musical child prodigies are a dime a dozen, but literary prodigies are extremely rare. We adults get a leg up on communication as advanced language acquisition happens later in life. Why not use this natural advantage in our day-to-day operations?
Using good grammar is a form of self-respect and respect for others. It also commands respect from others. (Sock it to us!) I'd even dare say that the cavalier (I don't mean the spaniel breed!) attitude displayed by a number of sitters towards proper grammar ("but I don't talk like that in real life!") only perpetuates the public image perception problem of pet sitting as unskilled labor.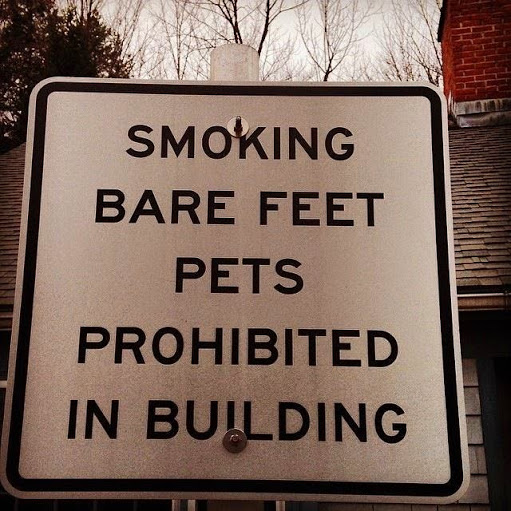 Having a clean website copy demonstrates attention to detail. Think of your copy or content as your résumé. As a self-employed individual, you're on a daily job search. Great content helps fill your pipeline with quality clients. In a traditional job search, will you get the attention of employers if your résumé is littered with errors? You may be the best pet sitter since freeze-dried raw pet food this side of Goldendoodleville, but if you're sloppy in grammar, spelling, and punctuation, then you must be pretty sloppy in your work. I know that it doesn't sound fair, but is that what your prospective clients are thinking when they read your material? Are you going to miss a visit with their diabetic cat? Will their pooch with Houdini tendencies make yet another big "jailbreak" just because you forget to check the back door?
We're in the business of trust. We must project credibility first to earn trust. The first-ever encounter your prospective clients experience with you is your written content before sealing the deal at the meet-and-greet. You have only a few seconds to make a good impression.
You've also certainly got to impress the Google gods. Score Google brownie points by having quality content, which also entails proper grammar, punctuation, and mechanics.
Here's a snippet on how good copy editing helps your content marketing efforts:
Teresa Schmedding, president of the American Copy Editors Society and a deputy managing editor at the Daily Herald in Chicago, said she considers copy editors "a natural fit" for digital journalism and social media.
"One of the things that we as professional journalists should have over a 12-year-old blogging in his basement is quality of content and credibility," she said, "and that's what copy editors bring to the table."
"At the end of the day, that's [sic] all we've got is the trust that our readers have given us, and that's hard to get back once you break it," Schmedding said. "And that's worth investing a little bit of time and resources to maintain."
Adhering to proper grammar, spelling, and punctuation doesn't mean cramping your style. Sure, go on with your bad self piling your favorite Internet acronyms, slang, and your usual speech quirks on your web copy, but to do that while still giving off a totally pro vibe requires stylistic skills, so feel free to reach out to a professional to give your copy an oomph without sacrificing your personality. If writing, blogging, editing, or proofreading isn't your bag, I'll be more than glad to help. This offer is also open to other industries, not just the pet industry. I'm connected to a professional freelance writing community, so if you'd rather work with someone else, I also have potential referrals for you, especially if you're looking for a copywriter since copywriting, the craft of writing sales copy, isn't my forte. Having a copywriter, your virtual salesperson, is also beneficial.
Everyone needs a copy editor. As a writer, I frequently edit my own materials. Heck, I'm human. I find boo-boos all the time in my writing. Even famous authors normally have their editors, so any self-respecting pet care professional would do well to hire a writer or copy editor.
You don't need to be a Pulitzer prize winner to write a clean copy. Here are my top DIY resources to help you improve your writing:
Grammar Girl: Entertainingly hip, friendly guide to grammar, punctuation, style, and usage.
Grammarly:  An online all-in-one grammar checker, spell checker, editor, and proofreader, plus a blog chock full of snappy, fun, humorous tips on all things linguistic.
Daily Writing Tips: Similar to Grammar Girl's materials, along with writing exercises and courses.
Everybody Writes: Your Go-To Guide for Creating Ridiculously Good Content: Not your grandma's guidebook. Ann Handley covers all the bases on writing in sit-down comedy fashion. Highly recommended for both novice and expert writers, particularly in the areas of online content creation and content marketing.
It's really worth investing in good writing. After all, English is the global language of commerce. All the more reason for native speakers to master it!
Can you afford to lose more sales just because of a little writing snafu?
Ain't nobody got time for that!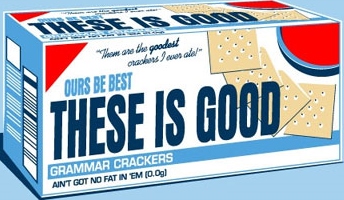 Photo credits:
Business Insider (Grumpy Cat)
"
Grammar FAIL
" (
CC BY-SA 2.0
) by 
jameskm03
Please follow and Like An Artful Dogger: