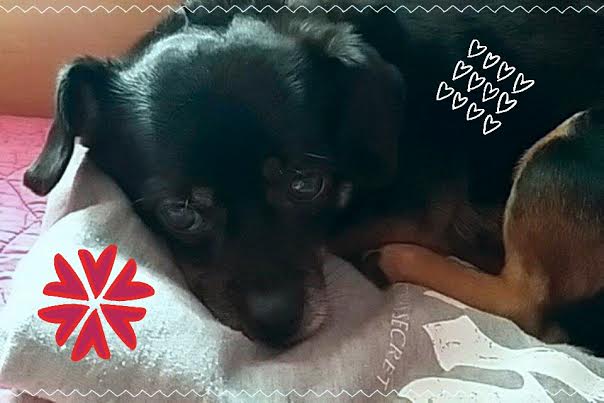 So you're about ready to book your fab weekend getaway or a cruise. Or duty calls you to go out of town. Who's got you covered for keeping your animals company and your home secure? You've got to find a sitter, but where to look for one?
There are the usual ads and flyers in various public areas including pet stores and vet offices, as well as word-of-mouth recommendations. But if you're new to town or if you want to have a quick search on your fingertips, available 24/7, there's always the good ol' triple dub, which has become even more popular to search for sitters.
Check out these types of pet sitting sites:
Independent pet sitting sites
These are run by solo sitters or pet sitting companies with employees and/or independent contractors. It's entirely up to you to go for either sole proprietors or companies as long as the sitter you're hiring is capable, responsible, reliable, likable, and meeting your specific needs. Be sure to screen  prospective sitters thoroughly.
Subscription/directory caregiving sites
The most popular sites include Sittercity and Care.com. These sites require monthly, quarterly, or annual membership fees for caregiver seekers. Basic accounts for seekers are free, but the searches are limited. Basic accounts are also free for sitters, but there are additional fees to get on top of the search.
Quality in pet sitting may vary from one sitter to another on those sites, so go with your intuition and exercise good judgment in choosing a sitter. After all, I started out on those sites, and it worked out for all parties involved!
Both sites want you to list a certain amount for pet sitting rates. Those sites have rather shockingly low rates listed there, but average professional rates start from $25 per drop-in daily visit and $75-$80 for 12-hour overnight sitting. I suggest that you put those figures down to attract quality sitters. To be safe (and on the good side of hard-working professional pet sitters out there!), be sure to specify on your post that rates are negotiable.
Sharing economy sites
DogVacay and Rover.com are the top dogs in this sector. Both cater to dog and cat owners. Membership and browsing are free for both caregiver seekers and sitters. However, both sites charge sitters a 15% commission upon booking. So don't be surprised if a decent sitter is charging more than the average listed rates there.
I've heard both great experiences and horror stories from users of the sites. Again, use your common sense while looking for sitters.
International house sitting platforms
These are sites catering to travelers/vacationers, global nomads, and homeowners, usually expats. Global house sitting seems to have been generally almost unheard of in the professional pet sitting circles where US-based sitters typically serve locals within the 10-mile radius. It's generally the norm for Western travelers and expats in Europe, North America, Latin America, and some parts of Asia to be engaged in a global house sitting exchange. Many sits are barter-based, while some are paid gigs.
On the other hand, pet sitting and house sitting in both paid and barter arrangements are simply unknown in many Asian countries. I've discussed this topic on my blog archive. (For the record, I Googled pet sitting and house sitting in my native country. There was only one remotely relevant result.) Household tasks are generally relegated to maids. In addition, quite unfortunately, Asian cultures—except for probably the Japanese who have quirkily cute pet-themed cafés for probably just about every species known to Homo sapiens—don't seem to hold domestic pets in high regard other than livestock, partly because of less access to life-sustaining resources, albeit plentiful. Countries with more Western/Christian influence or Christian minorities tend to value pet ownership more. In Asia, pet sitting is a more familiar concept in previous British territories and colonies such as India and Taiwan. Pet sitting and house sitting are mostly recognized in major English-speaking countries, i.e. countries with current or previous ties to England. After all, the US is the birthplace of the pet industry!
However, little by little, more people are becoming aware of this particular pet sitting or house sitting option. Aside from technological advances, the consequences of the economic meltdown have contributed to the increasing popularity of house sitting. More and more people, especially millennials and retirees (and everyone else in between) are opting for a lower cost of living and a generally simple, sustainable life by skipping rent, utilities, mortgage, and car payment by providing much-needed services to homeowners and pet parents. Homeowners save time and money as there's no need to hire a pet sitter, a housekeeper, a handyman, and a gardener separately. A number (not all) of global pet and house sitters are also skilled in home repair and gardening. In exchange for valuable services rendered, sitters enjoy free lodging, plus other additional perks.
For US homeowners and those seeking house sitting opportunities in the US, here are some popular global platforms:
House Carers
Mind My House
Trusted House Sitters
House Sitters America
Caretaker Gazette (first site)
Caretaker Gazette (second site)
Nomador
There are membership fees for sitters and/or homeowners on the above platforms.
Global sitters are usually mature, responsible, professional adults with many talents. You generally don't find kid-next-door types on global house sitting platforms. However, according to one particular experienced global sitter currently based in Southern California, free sitting exchanges have (some) tendency to attract flakes, so charging a small amount for sitting services has been an excellent solution.
If you're considering some well-deserved vacay time or globetrotting, which I also hope to do one day, look into global house sitting. Skip expensive hotels, live like locals, and experience what we sitters are actually going through on a regular basis. 😉 I also encourage local US sitters to get an eye-opening cultural twist to pet and house sitting. House Sitting World provides networking for and advice to homeowners and current and aspiring global house and pet sitters, as well as matching services for homeowners and sitters where they post for availability. Join the House Sitting World Facebook Group, of which I'm a member, to find out more.
Due to misunderstanding, mostly from cultural isolation, there has been a lot of debate about the best kind of house sitting arrangement. Those outside the US think charging for house sitting services is oddly obscene, while US sitters find it ludicrous to not charge at all. It's purely a matter of collectivist vs. individualist/capitalist culture. There is no right or wrong way to set up a sitting arrangement, as long as both parties are comfortable.
Being a third-culture adult, I think that global house sitting is a wonderful option for people to mingle and have a fun, rich cultural exchange experience that we can't get from simply going to popular tourist traps or interacting with only fellow locals in our respective immediate areas as either sitters or homeowners. Global house sitting is a great way to promote understanding among nations and cultures, spreading peace and love to all sentient beings.
It's Your Call!
Depending on what you'd like or what you're comfortable with, you can "experiment" with any of the options. Whether you want (or able to) pay full price, pay a little bit, or pay nothing at all, you have many options to choose from. Happy sitter hunting! 🙂
P.S. If you think we'd make a great match, I'd be very happy to pencil you in!
Please follow and Like An Artful Dogger: