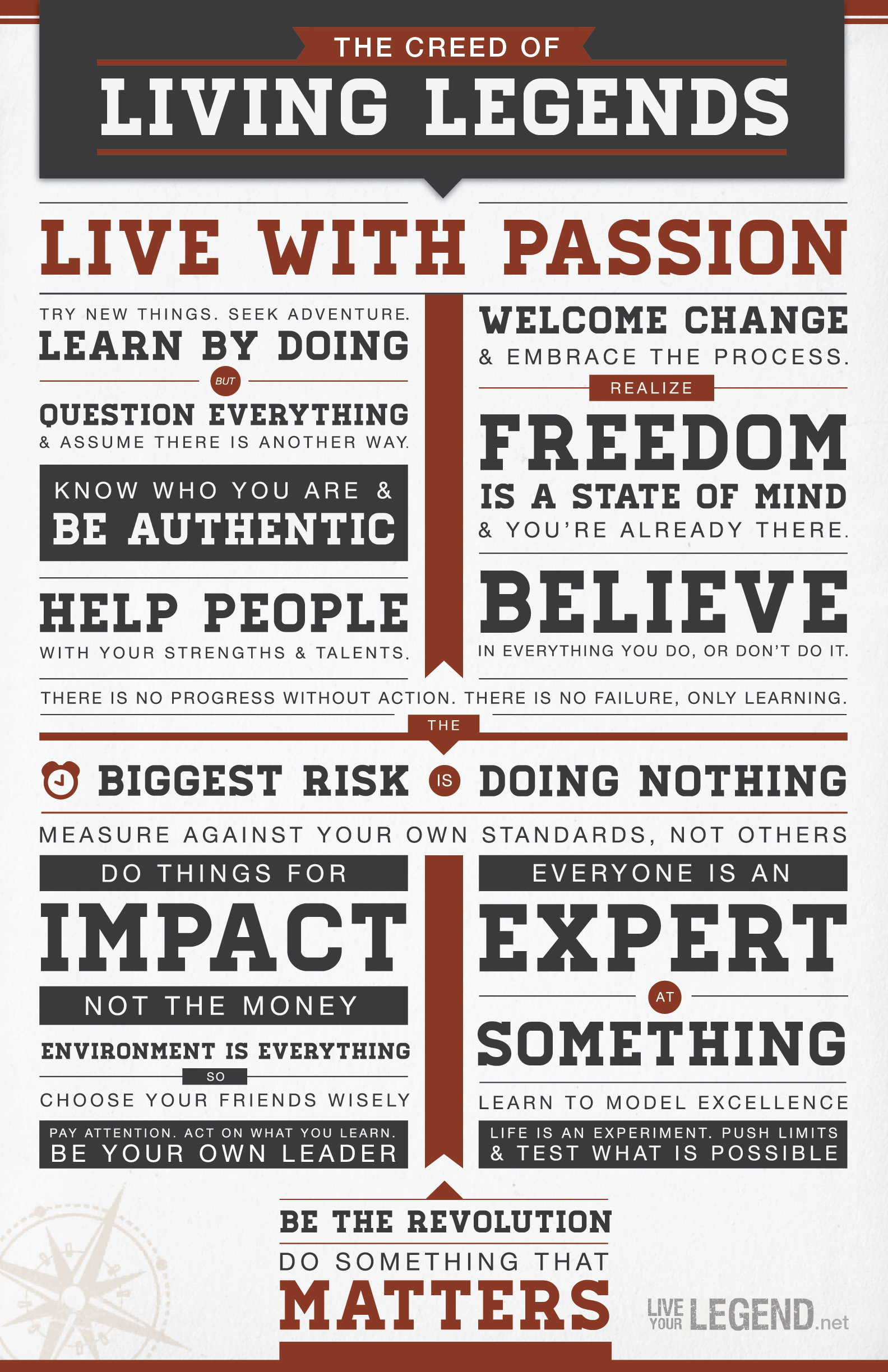 Here's something NPSR—non-pet sitting-related, a favorite acronym among pet care pros.
I've already lined up some sundry, not-usually-yapped-about animal-themed topics for this blog, but I interrupt my regularly scheduled blog program to take the time to remember a good friend and mentor, Scott Dinsmore of Live Your Legend.
He practically died for his cause—living his legend in his rather short 32 years on Planet Earth while trekking across it as part of his nomadic, off-the-grid adventure that kicked off last year.
Yep, a martyr of sorts. A happy-go-Luckey (pun intended on his middle name!), gregarious, duck- and iguana-loving, surf's-up-dude, bust-a-move-on-the-dance-floor type of martyr, a diehard bubble-gum, teeny-bopper pop fanboy without a whiff of the typical snotty coastal SoCal air about him.
Part of his itinerary in November 2015 also included Indonesia, my native country. It would've been a hoot and a half if it really happened.
It would be a hoot and a half cubed if he took part in the upcoming Pet Care Visibility conference hosted by my favorite professional pet care community in the entire cyberspace and real life, PetSittingOlogy. Incidentally (or accidentally?), I had also suggested Scott as one of the keynote speakers there. I thought that PSO pack leader Josh Cary and Scott, both having an upbeat personality and being mega-proponents of blogging and relationship building, would totally hit it off.
Sadly, none of the two scenarios above came to pass.
Just yesterday afternoon, I got word via e-mail from my Ottawa, Ontario friend whom I met in Scott's flagship networking-for-anti-networkers program, How to Connect with Anyone (CWA), about Scott's freak accident on Mt. Kilimanjaro, a supposedly safe climb. It was ironically a lifelong dream he had with Chelsea, his wife. (For the record, she's also originally from the Inland Empire. Yes, talk about kind of hitting pretty close to home.)
All along, I'd been keeping up with his travel log via his e-newsletters. I couldn't believe he was gone too soon. I almost wanted to kick myself in the booty for not having interacted with him more often on his blog posts during his travel.
I almost immediately Googled the news of his passing and found a moving tribute by Leo Babauta.
I'd never had the opportunity to hang out with Scott in person, but we'd give each other the occasional shoutouts on the CWA forum and live webinars. Some CWAers and I frankly got a kick out of turning him beet red in the face with our plan of a dance-off and forming a tribute band for him, which he later announced in one of the webinars. It was to be dubbed The Scott Dinsmore True Connection, a word play on the essence/purpose of CWA and the disco hitmaker Andrea True Connection.
Now it's time to finally let the other cat out of the bag: I was also cooking up a top secret project for him with fellow musicians in the CWA community—a compilation of Taylor Swift covers/medleys/mash-ups spanning different genres to celebrate Scott's undying fanboy love for her, to be revealed at the end of the CWA program. Connecting him with Taylor in a live gig was also part of the plan. Mum was the word, as instructed by the mastermind of the project. The only discussion allowed was private messaging to and from CWA members potentially interested in the project. We'd actually managed to get a pretty good crowd going.
Sadly, due to scheduling and logistical snafus, none of these projects came to fruition.
And here are a couple of many life projects that I have long put on the back burner: traveling around the world and relocating to be with the love of my life.
I've blamed it all on conditions and situations—bad economy, bad political climate, bad upbringing. But circumstances be damned.
I'm reminded of Paulo Coelho's oft-quoted words in The Alchemist, one of Scott's all-time faves that he heartily recommended for all to read:
And, when you want something, all the universe conspires in helping you to achieve it.
(BTW, it's worth noting that the author's surname is a nod to the animal kingdom: bunny.)
Doggone it, I've got to make my projects happen, although they'll be an intro to my swan song of sorts: leaving the sunny climes of Southern California and—after interactions with globetrotting CWAers, finding resources on flexible nomadic lifestyle, including worldwide house sitting, via LYL e-newsletters, and a not-so-savory turn of current events—gradually transitioning into global pet and house sitting on a nearly voluntary/barter basis, supported by location-independent occupations via self-employment and/or telecommuting company employment.
I've just got to be brutally frank and put it out there. For 27 years, I've been really unhappy with the situation and condition here in the IE, as well as trends in the pet industry and the world at large. All this doesn't exactly promote physical, emotional, and career health. I can't drag this out any longer. What if my time's up and I haven't even had the chance to live larger? What if I didn't get to do what I've always wanted to do with the people I love, like what Scott got to do before his sudden transition?
Missed and delayed opportunities get me thinking that life is short. We don't have nine lives like our feline buddies—well, unless there's reincarnation, which is a possibility that I entertain in my open mind, but we can't absolutely know about that 100%.
In the meantime, carpe diem, my friends.
Have you always wanted to take that long-overdue epic vacation? DO IT.
Have you always wanted to quit that stinky %$#*&@ litter box of a job you have? DO IT.
Have you always wanted ____________________ [insert anything to your heart's content]? DO IT.
That's what Scott precisely did. No longer wanting to be tethered to his cubicle, he quit his soul-sucking corporate job and launched the blog that eventually gave birth to LYL and a string of worldwide connection parties while rubbing shoulders with top-dog household names, including Warren Buffett, who became a close personal buddy. It wasn't easy for Scott at first, schlepping the first four years or so with only a very tiny blog audience of four, including his parents and Chelsea, without gaining any real traction. His persistence eventually paid off handsomely in the form of a wildly popular and inspiring TEDx talk:
The dude was young enough to be my baby brother, but he's got me PWNed. It's embarrassing to admit that he's got way more life experience than I have. Yes, he took risks and actually died in the process, but at least he had truly practiced what he preached—living life to the fullest.
Thank you, Scott, for showing me and everyone across the globe how to change the world by doing what truly matters in life—doing work that we love. Your untimely passing only solidifies and reconfirms your message even more. Your opus vitae was a self-fulfilling prophecy.
As a multipotentialite a.k.a. Jill of nearly all trades, I'll never find that one true career love, but I finally have the opportunity to begin exploring all of my interests, beginning from music, sojourning in the wonderful world of pet care, then coming full circle to writing and blogging. Of course, I was pleased that I was and am still not alone, having unexpectedly bumped into many fellow pet lovers and polyamorous careerists, er, polymaths proudly flying our freak flags while letting our guard all the way down in the CWA community. I haven't had much interaction with them since the conclusion of the CWA program, save for a few Facebook status updates and random comments here and there. Here's hoping that we reconnect and resolidify our relationship.
Scott, may God rest your soul and comfort your family. You are and will always be missed.
Peace, love, blessings, and boogie on down,
Nancee
Please follow and Like An Artful Dogger: